We are Savida!
We source the freshest seafood that we can lay our hands on and get the grooviest fruits & veggies from our beloved local farmers.
Our goal is not to interface with the authenticity of our cooking style but to let our ingredients shine.
We believe that when you eat with a smile on your face, life just get better.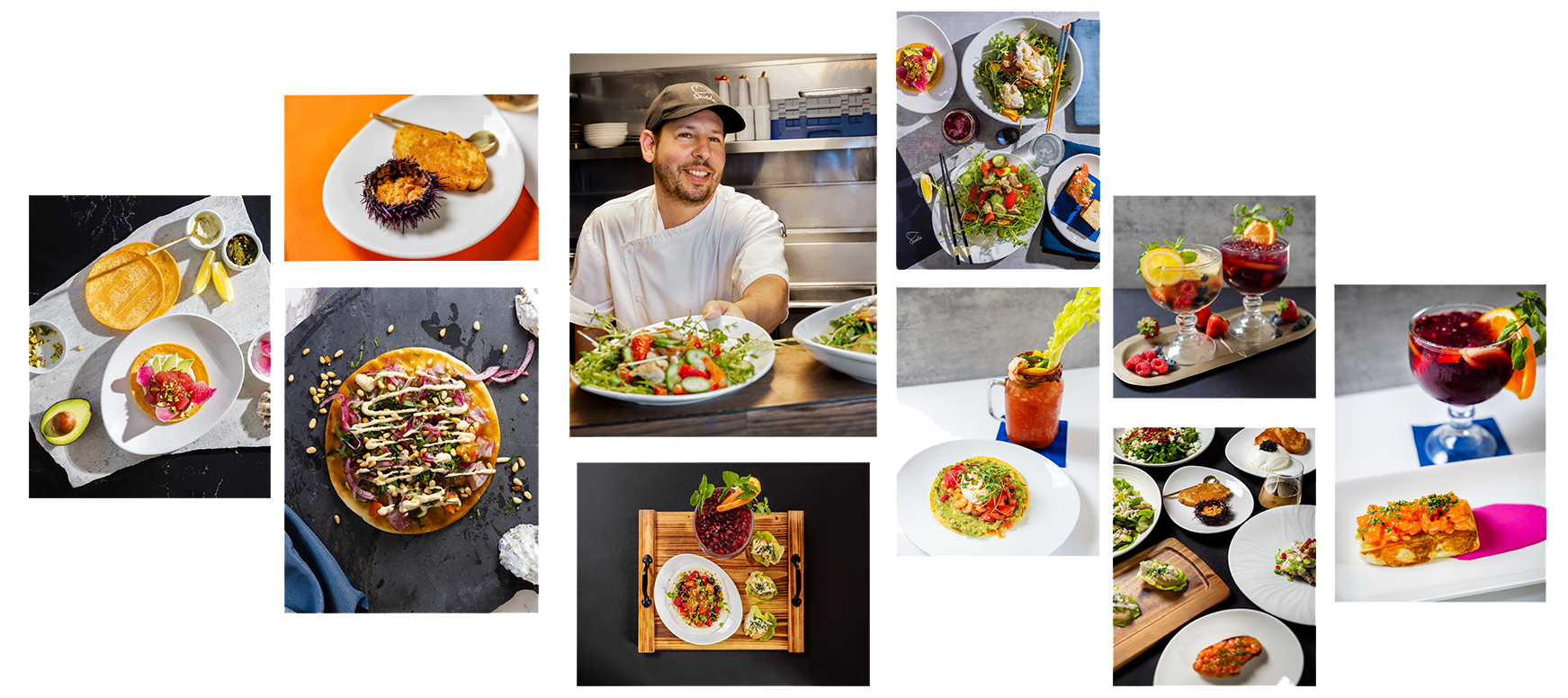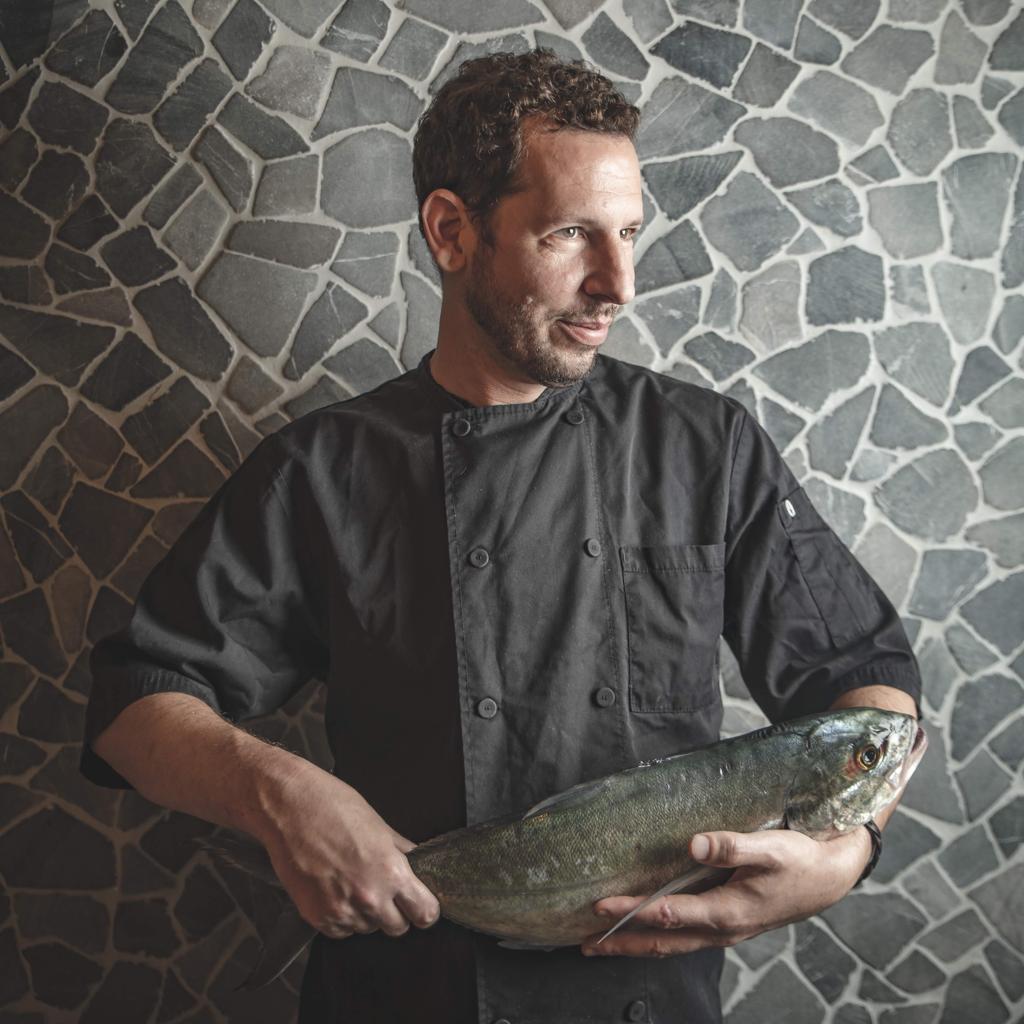 Dan smulovitz
Master Chef
Chef Dan Smulovitz is the executive chef and culinary mastermind behind Santa Monica's newest crudo and seafood restaurant, Savida. Artfully showcasing his experience both in the U.S. and abroad through his signature culinary style, Chef Smulovitz remains true to his Mediterranean roots by producing simple, multiculturally inspired dishes with fresh, seasonal ingredients. Through Savida's 80 sq. foot kitchen on Montana Ave., Chef Smulovitz communicates a warm hospitality through each dish served, making every guest at his restaurant feel like a regular.
Book your Savida reservation on Resy
The Best sushi spot ! Everything we had was amazing .Beautiful presentation. Chef was so kind to recommend matching wine . . We will definitely go back again and again .
We came to this newish seafood bar for oysters and to our surprise NO oysters, found something else on the menu and shared a bottle of wine served in water glasses. Montana has some nice places to eat, keep walking.
WOW...UNIQUE AND CHARMING! What a combination of flavors and ingredients. If your'e looking for something new and nontraditional, look no further. This is Santa Monica's new hidden gem! The staff is friendly, accommodating, and extremely knowledgable. The service is unmatched, they truly care about your experience. The Fish Shawarma and shrimp taco are my new favorite dishes. I would also recommend trying the chef's seafood platter and ending the night with the fig dessert, "figment of my imagination".
Wow !!! What an amazing experience. So glad to have this diamond here. A must try for a different seafood mediterranean luxury flavor. Can't say enough about our experience there. Just a must must to try.
New spot in town with incredible food! Very unique, interesting and delicious flavors.Unfortunately I was able to get a photo only of the oysters, all the other dishes were devoured to quickly.
It starts here with the table waters where to your surprise and delight it contains mint, strawberry and lemon. Then the wine list is very non-standard and interesting and matched to the food instead of the usual Chardonnay, etc. The menu is very unique as well, and well presented. Our party of 4 tried a bit of everything and loved each of them. The only challenge here is the small inside space and outside seating is a bit loud with street noise, but all in a fantastic experience. Great service too!
I would recommend you visit a place that has delicious fresh fish. Wine here is very approachable and freaking delicious. Also consider the oysters, salmon, maybe hamachi because it's the best. Oh yes and it's not expensive. Yum
What a blessing this little restaurant has landed on Montana as a special gift to the community. It's all about lightness, freshness and subtlety of delicate flavors . One might be eluded as to how to categorize the food , is it Greek or Japanese, or perhaps Spanish ? The prevalence of raw fish choices suggests it's a sushi place , but no... there's fresh Italian burrata , marscapone , oregano, figs, Marcona almonds, olive & argan oils which alludes to Greece or Spain! Forgetting this dilemma, I just sat back & enjoyed the harmonizing blending of tantalizing flavors . I tried the shrimp salad , lobster rolls , and "A Figment of Your Imagination " which is the bomb! A Highly recommended dining experience! The staff is really nice too !
What an incredible meal we had. Everything was superb from the Hamachi to the smoked trout salad with strawberries to the amazing lobster sliders. The Middle Eastern Custard dessert with peaches was too delicious. Can't wait til their wine license comes through but even with mineral water you can't missRichard and Claire Hirsch
My family had dinner at Savida this past Saturday. It was wonderful. First, it's a small, quiet space. Very easy to get comfortable and be able to talk to the people you're with. The service was fantastic. Very friendly waitstaff, very attentive. The menu was interesting and the food was delicious. We were expecting a standard oyster bar, but this is something different and well worth experiencing. Everything we ordered was great, no complaints whatsoever. The only negative point is that they ran out of oysters! We would've ordered a lot more, but they were all gone. I highly recommend Savida for a nice meal with awesome food.